I have decided that I should change the name of October to Halloween!!! Why??? Well, that's how much I love Halloween! I love everything to do with Halloween! I love Pumpkins, I love Autumn colours, I love the Costumes, I love the fun Decorations, I love Skulls, I love EVERYTHING!!!
Halloween just makes me happy! Unlike Christmas, which is *supposed* to be the happiest time of the year, that usually results in angry grumpy people in the malls, stress for gifts and food and travel. I believe Halloween is ACTUALLY the happiest time of the year!!! I don't think the free candy and chocolates hurt, but I really think it's because it's fun!!! There's no expectations, the sky's the limit!!!
Pumpkins at my friend's house in 2008!
On this point I am looking to broaden my Halloween related posts and my fun blogging friendships! I am looking to ANYONE who wants to do a Halloween/Autumn related guest post!! They can be silly, serious, costume related, craft related, art related or just plain about you and your love for everything HALLOWEENY!!!!!! If you want to guest post either comment on this post or
Email Me!
:)
I will leave you today with one of my costumes from previous the years! This costume is from 2006 when I was CyberSix! (this was easy to make... pvc cat suit, vampire cape that I altered and a witches hat that I folded and sewed... if you want more detailed instructions let me know)
Me as CyberSix!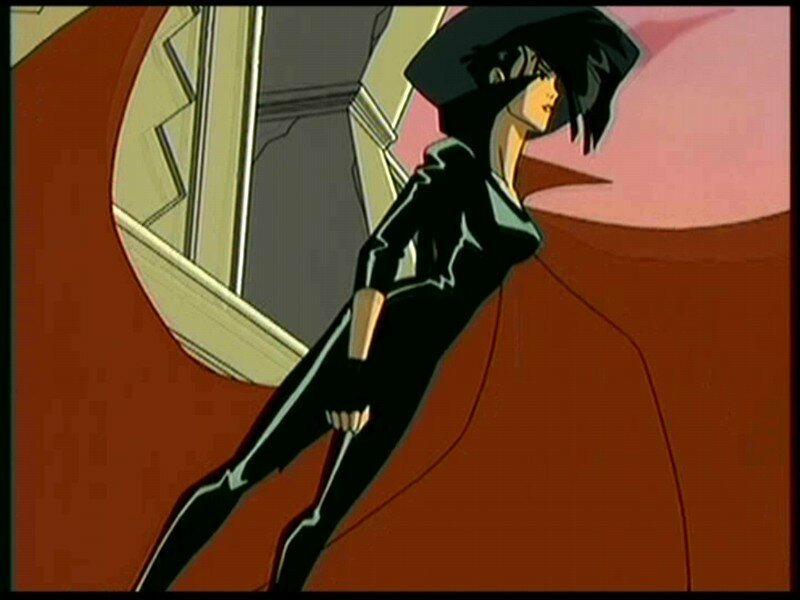 Cybersix!
Oh I also took a new pic of Violet and I a few weeks ago and just never got around to posting it... here it is!!
Me and Violet.
I have to say it's the first one of me without makeup that I've liked in a long long long long time!
Until Next Time!
Keep Creating!!
Angie :)
Linking to:
Family Ever After
(having issues with buttons today) and: